The Navantia ships will have for the first time an anti-submarine warfare system fully integrated into the ASW Command and Control System Vessel through the integration of the Remote Operation ASW System (ROASW) in the CATIZ CMS.
The integration of the ROASW system of SAES in the LBTS (Land Based Test Site for the systems that FABA designs and manufactures) of CATIZ has been successfully performed this week.
CATIZ CMS is the NAVANTIA's Command and Control System for new programs and upgrades of surface vessels of the navies from all over the world. By the ROASW integration, NAVANTIA will be able to offer an ASW solution at the forefront of the market totally integrate with the Combat Systems in the vessels.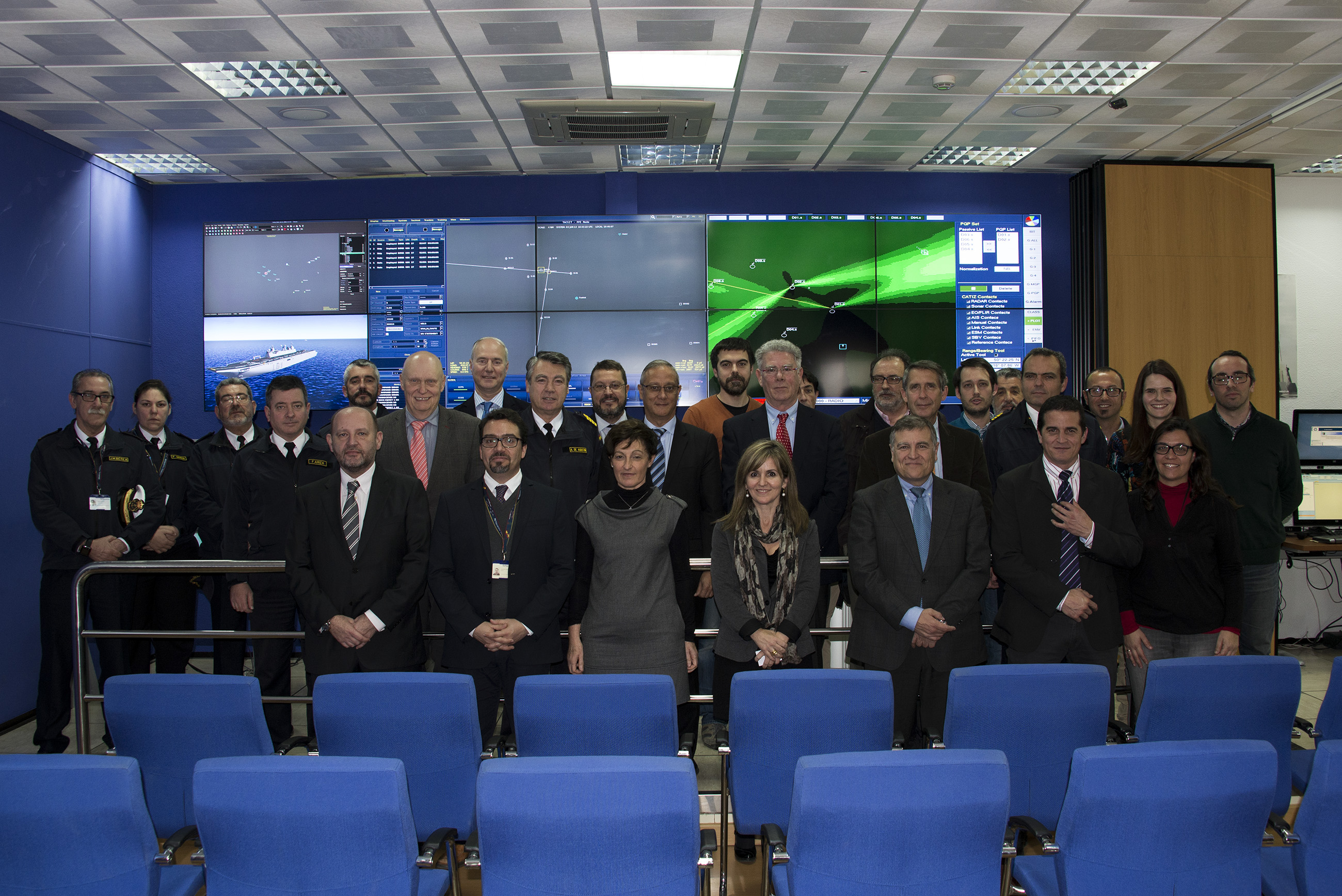 The ROASW system is one of the most advanced solutions for Anti-Submarine Warfare missions in the world and it is on service on important Navies as the Swedish Royal Navy that has equipped its Visby type corvettes and the HKP-15 helicopters with this system.
The ROASW system, when is installed on the units that collaborates on ASW missions such us manned/unmanned air vehicles and on vessels and surface platforms, provides a unique, fully integrated ship/air weapon system, that allow to extends the ship acoustic sensors. ROASW system also enhances the Anti Surface Warfare (ASuW) and specially the Anti Ship Surveillance and Targeting (ASST) mission by extending ship's horizon of Non-Acoustic Sensors (NAS).
Furthermore, the ROASW system is a new ASW solution since enables small combat ships (500 to 2000 ton) to actively participate in ASW missions, adding operational advantages due to the increased speed and easy manoeuvrability of these type of ships.
By the implementation of the ROASW system of SAES, Navantia not only adds a global ASW system totally integrated to its advanced combat system, but also will be able to increase the operative capabilities of smaller vessels that according to the new needs in ASW missions require ability to participate in such missions. «Until the ROASW development by SAES was difficult for this type of vessels to engage in ASW missions» says the head of the ASW line of the company.
«It is a privilege that ROASW be part of the CATIZ CMS" assures Antonio Cordero, director general of SAES who explains that the ROASW system could be part of the next vessels that Navantia makes in case of the contracts of corvettes and advanced patrols, that are in negotiating at several countries be finally signed.